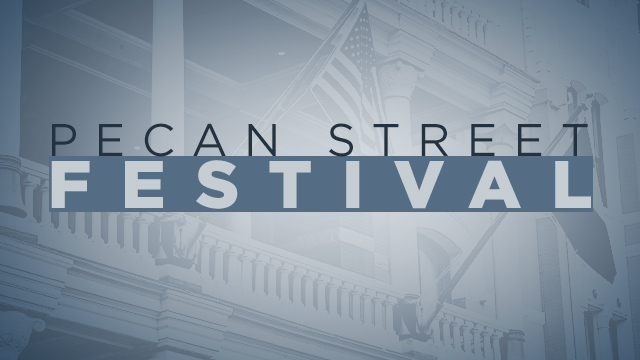 Spectrum News has full coverage of the Pecan Street Festival, one of the largest arts & crafts festivals in the nation. Featuring local artisans, food and music, the event runs from May 6-7 in Downtown Austin.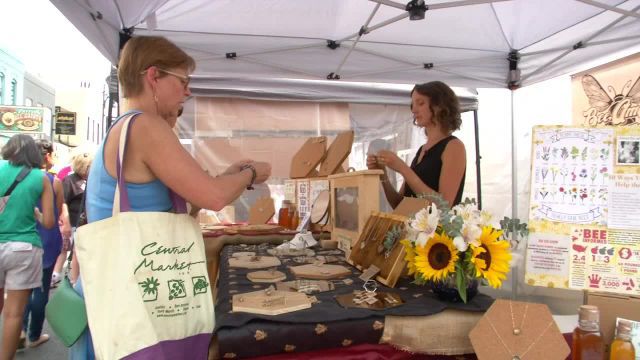 You still have time to check out the popular Pecan Street Festival in Downtown Austin on Sunday.
Sunday, May 7, 2017 at 11:02 AM CDT
LOOK BACK: Past Coverage of Pecan Street Festival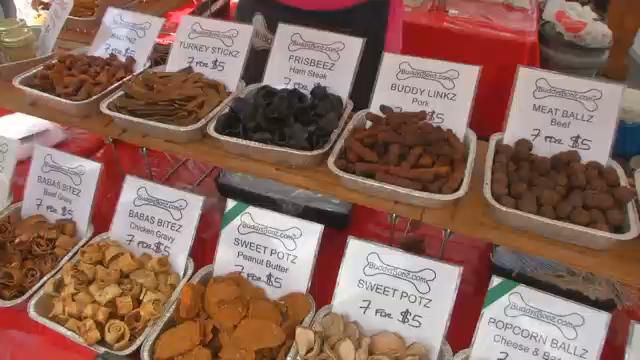 Every year, the Pecan Street Festival welcomes hundreds of artisans from across the country, but there's one booth that's leaving its customers barking for more. Our Alex Stockwell shows us one business catering to the four-legged patrons of the festival.
Saturday, September 24, 2016 at 07:19 PM CDT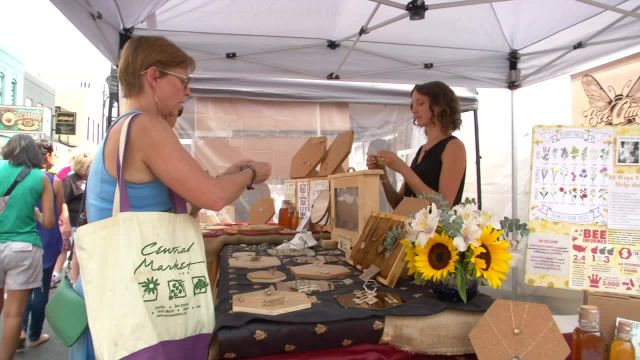 Twice a year, the Pecan Street Festival brings out hundreds of vendors downtown for attendees to check out. In typical Austin fashion, the event highlights some of the most unique artists, both locally and across the nation. Our Alex Stockwell caught up with one local jeweler with some "bee-autiful" designs.
Monday, September 28, 2015 at 07:40 AM CDT
Emma Lou Linn is a local legend. "She's just one of those little old ladies in tennis shoes that got things done in the old days," Shannon Sedwick, president of the Old Pecan Street Association, said.
Sunday, May 4, 2014 at 11:39 PM EDT
This weekend's wet weather posed a problem for the 31st-annual Pecan Street Festival, but it didn't stop all vendors and visitors from having fun at the Austin tradition.
Sunday, September 30, 2012 at 10:12 PM EDT
It's time to enjoy a uniquely Austin tradition.
Sunday, May 6, 2012 at 12:15 AM EDT
This weekend the biannual Pecan Street Festival is taking place on Sixth Street.
Saturday, May 1, 2010 at 04:32 PM EDT
Festival Resources: