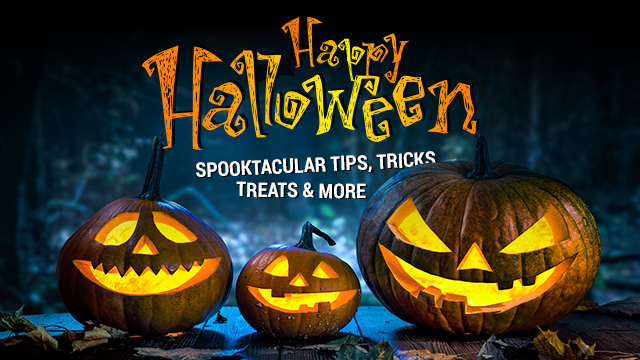 Your Spectrum News team is ready for Halloween, and brave enough to share photos of their costumes. See the fun & share your costume pictures via txphotos@charter.com.
Updated 10/31/2016 10:05 AM
The Antelope Valley Desert Divers jumped into a Palmdale pool for their annual underwater pumpkin carving contest Saturday morning.
10/30/2016 11:56 AM
The Halloween forecast looks humid and warm for trick-or-treaters Monday evening.
Wednesday, October 26, 2016 at 09:43 AM CDT
HALLOWEEN SAFETY
Use only flame-resistant costumes.
Plan the trick-or-treat route - make sure adults know where children are going. A parent or responsible adult should accompany young children as they make their way around the neighborhood.
Make sure trick-or-treaters can see, and be seen. Give them a flashlight to light their way. Add reflective tape to costumes and Trick-or-Treat bags. Have everyone wear light-colored clothing to be seen.
Instead of masks, which can cover the eyes and make it hard to see, use face paint instead.
Be cautious around animals, especially dogs.
Visit only the homes that have a porch light on. Accept treats at the door – never go inside.
Walk only on the sidewalks, not in the street. If no sidewalk is available, walk at the edge of the roadway, facing traffic. Look both ways before crossing the street, and cross only at the corner. Don't cut across yards or use alleys. Don't cross between parked cars.
Make sure a grown-up checks the goodies before eating. Remove loose candy, open packages and choking hazards. Discard any items with brand names that you are not familiar with.
Use extra caution if driving. Youngsters are excited and may forget to look both ways before crossing.
Source: American Red Cross

Spectrum customers get full access
to all our video, including our live stream.