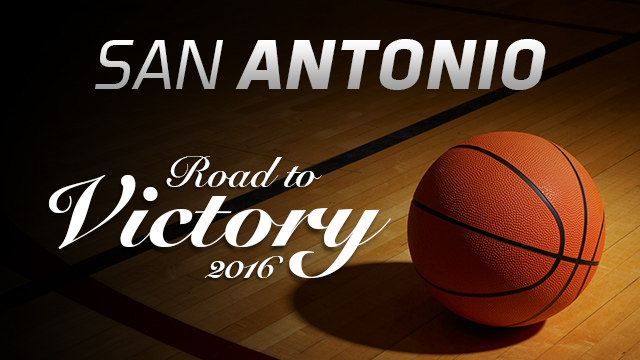 Your Time Warner Cable News Sports Night team is following the San Antonio Spurs as they battle through the NBA playoffs to claim their 6th World Title. Look for their reports each game day and tune-in nightly at 10 p.m. for Sports Night.
LaMarcus Aldridge's latest bout with heart arrhythmia kept him out less than a week, a big relief to the five-time All-Star as he and the San Antonio Spurs chase the Golden State Warriors for the top seed in the Western Conference
03/15/2017 03:46 PM
Kawhi Leonard scored 31 points in his return from a concussion and San Antonio tied Golden State for the NBA's best record with a 107-99 victory on Monday night.
03/14/2017 12:44 PM