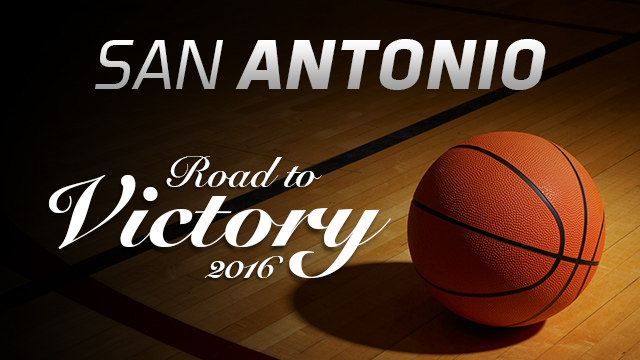 Your Time Warner Cable News Sports Night team is following the San Antonio Spurs as they battle through the NBA playoffs to claim their 6th World Title. Look for their reports each game day and tune-in nightly at 10 p.m. for Sports Night.
Carmelo Anthony scored 25 points and the New York Knicks salvaged the finale of a tumultuous five-game homestand by beating the San Antonio Spurs 94-90 on Sunday.
02/12/2017 06:18 PM
Kawhi Leonard scored 32 points, Tony Parker added 18 and the San Antonio Spurs beat the Philadelphia 76ers 111-103 Wednesday night. Jahlil Okafor had 20 points and eight rebounds, and Dario Saric also scored 20 for Philadelphia, which has lost five straight games.
02/09/2017 05:06 PM