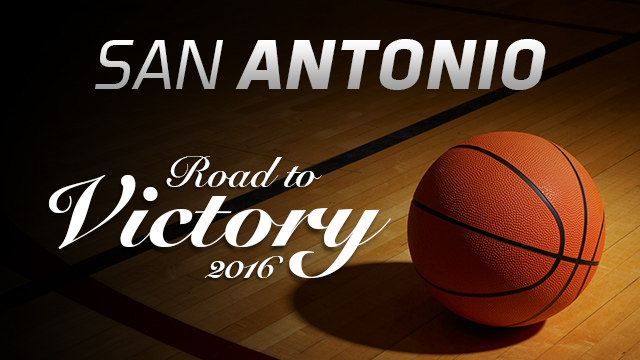 Your Time Warner Cable News Sports Night team is following the San Antonio Spurs as they battle through the NBA playoffs to claim their 6th World Title. Look for their reports each game day and tune-in nightly at 10 p.m. for Sports Night.
No team has successfully rallied from 3-0 down in an NBA playoff series, and a San Antonio team that is without Kawhi Leonard, Tony Parker and now David Lee is facing that most precarious deficit. Game 4 is Monday in San Antonio, with Golden State now on the brink of clinching its third straight NBA Finals trip.
05/22/2017 06:45 AM
Kevin Durant had 33 points and 10 rebounds and the Golden State Warriors beat the injury-riddled San Antonio Spurs 120-108 on Saturday night to take a 3-0 lead in the Western Conference Finals.
05/20/2017 10:27 PM