Austin Scores Spot on 'Top 10 Vegan-Friendly Cities' List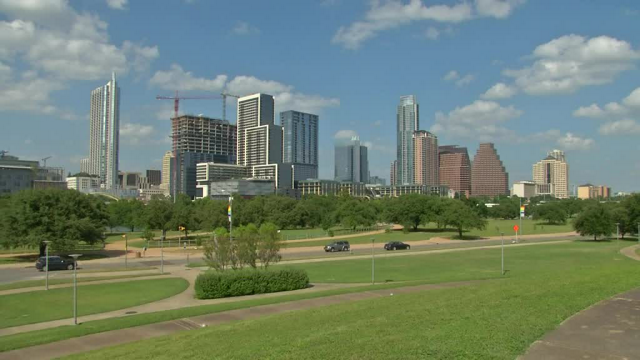 AUSTIN — The bustling vegan scene in the live music capital of the world supplies hungry diners with everything from barbecue seitan brisket, mushroom walnut burgers, to maple-miso sweet potato tacos, which is why the city has nabbed the No. 8 spot on PETA's Top 10 Vegan-Friendly Cities in the U.S. list.

PETA Executive Vice President Tracy Reiman said that Austin's vegan cuisine covers every craving, ranging from soy chorizo burritos to rich vanilla buttercream cupcakes.

Thought Austin is famed for its top-notch Tex-Mex and fleet of food trucks, there are plenty of vegan options within the mix as well.
Vegan Restaurants and Food Trucks:
• The Vegan Yacht—known for the Freeto Burrito
• The Vegan Nom, offering "chicken" fajitas smothered in creamy chipotle sauce
• Conscious Cravings, known for Pan Seared Tofu and Chimichurri Seitan
• BBQ Revolution, standouts include tempeh "ribs" and "bacon" ranch pasta salad
• Counter Culture's expansive vegan menu includes beloved brunch dishes like fluffy pancakes, vegan omelets stuffed with rich cashew cheese, and flaky spelt biscuits with gooey gravy.
• Sweet Ritual serves artisanal ice cream flavors, such as Cinnamonkey Elephantastic.
• Capital City Bakery has the decadent Peanut Butter Crunch cupcake
• Bouldin Creek Cafe, known for the Smokin' Joe omelette, made with tofu and topped with chipotle pecan pesto.
• Mother's Cafe Austin, known for the Savory Baked Tofu, served in a  tamari-peanut marinade and topped with a tomato-based sauce.
• Mr. Natural Austin, known for its custom cakes, pies, and brunch buffet.
Rounding out PETA's list are Los Angeles; New York; Detroit; San Diego; Nashville, Tennessee; Honolulu; Seattle; and Richmond, Virginia.