5 Teens Arrested for Assault of 14-Year-Old Girl in Gates Home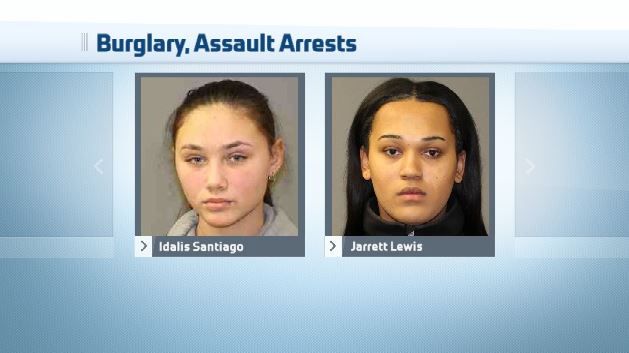 GATES, N.Y. -- Five people are charged in a Gates burglary and assault, three of them as juvenile offenders.
Idalis Santiago, 16 of Rochester, Jarrett Lewis, 17 of Irondequoit, and the three juveniles are charged with burglary, assault and criminal michief.
Police say they kicked open the door of a home on Elvira Street and assaulted a 14-year old girl that was inside, even using pepper spray. Police say another 11-year old was also home at the time.
Santiago was arraigned and released.
Lewis was taken to the Monroe County Jail.
The three juveniles were taken to the Monroe County Detention Center.
Police say at least one of the suspects knew the victim.
Spectrum customers get full access
to all our video, including our live stream.