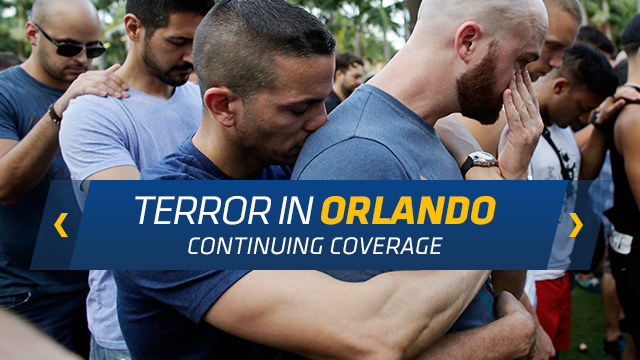 According to its new website, the onePULSE Foundation was founded by the owners of the original Pulse nightclub. The new nonprofit will provide financial assistance to the families of those who were killed in the June 12 attack and convert the nightclub into a memorial.
07/27/2016 06:31 PM
Attorney General Loretta Lynch said in interviews Sunday on several news shows that the FBI would release a partial printed transcript of the conversations between gunman Mateen from within the Pulse nightclub and Orlando police negotiators.
Updated 06/21/2016 03:05 PM
Spectrum customers get full access
to all our video, including our live stream.