The intended recipients of the Old Route 219 Bridge are telling the State DOT to keep it. Time Warner Cable News reporter Meg Rossman tells us why one county could abandon it altogether if the ownership transfer goes through.
Updated 03/04/2015 07:30 PM
Police have released the lab results of the pink-packaged heroin used in last week's fatal overdose in Chautauqua County, but as Time Warner Cable News reporter Mark Goshgarian tells us, the community is advised not to get so wrapped up in the color of the paper.
Updated 03/04/2015 05:34 PM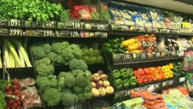 This month's Healthy Living special focuses on food -- from what we put into our bodies and our children's bodies, to reading nutrition labels. Plus, we touch on the latest medical advancements.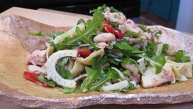 Latest Cooking at Home Recipe
Canned tuna and white bean salad with artichokes, red peppers and fennel.
03/04/2015 02:38 PM
Updated 03/04/2015 01:40 PM
Updated 03/02/2015 05:06 PM