It's time for trout. Wednesday marks the beginning of Trout season across New York State, and nowhere is the excitement more evident, than in the town labeled 'Trout Town USA.' Jackson Wang has the story.
09:24 AM
Senate and Assembly lawmakers miss their midnight deadline, but eventually sign off on the controversial education reforms linked to this year's $142 billion state budget. Capital Tonight's Nick Reisman has the latest on the marathon session at the Capitol.
09:05 AM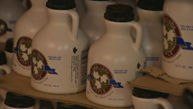 In this April edition of the Cooking At Home half-hour special, chef Dan Eaton visits two separate maple syrup operations, one that uses methods adopted by early settlers, while the other uses a more modern approach. Throughout the show he features 6 simple, yet unique recipes using maple syrup.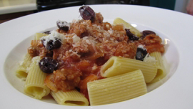 Latest Cooking at Home Recipe
Pasta with a sausage, fennel and black olive tomato sauce.
05:00 AM