IHOP is celebrating the 10th anniversary of National Pancake Day Tuesday. To date, the effort has raised more than $16 million for Children's Hospitals across the country. Reporter Brad Vivacqua fills us in on what the campaign is all about.
06:17 AM
Thousands of dollars have been raised to help a Middletown School District Social worker and his family after their house was destroyed in a fire Sunday. Time Warner Cable News reporter Candace Dunkley has more on the local effort to help a family dear to the community.
03/02/2015 04:35 PM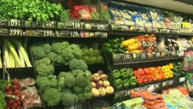 This month's Healthy Living special focuses on food -- from what we put into our bodies and our children's bodies, to reading nutrition labels. Plus, we touch on the latest medical advancements.