State lawmakers left Albany for the week after working late into the early morning hours to pass a budget. As Nick Reisman reports that technically made the budget late.
04/01/2015 05:30 PM
Senator Kirsten Gillibrand made a stop in Dutchess County Wednesday to rally support for a national act that would give pay for workers who need to take time off for medical issues. Time Warner Cable News reporter Michael Howard has the details.
04/01/2015 06:00 PM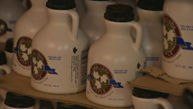 In this April edition of the Cooking At Home half-hour special, chef Dan Eaton visits two separate maple syrup operations, one that uses methods adopted by early settlers, while the other uses a more modern approach. Throughout the show he features 6 simple, yet unique recipes using maple syrup.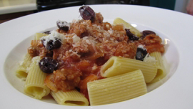 Latest Cooking at Home Recipe
Pasta with a sausage, fennel and black olive tomato sauce.
04/01/2015 05:00 AM