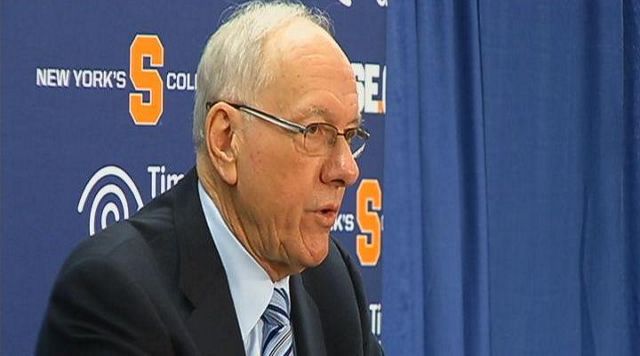 Boeheim, who announced this week he plans to remain the Syracuse University men's basketball coach for three more seasons before retiring, began Thursday's hour-long press conference with an apology, but then had harsh words for the NCAA.
03/19/2015 05:30 PM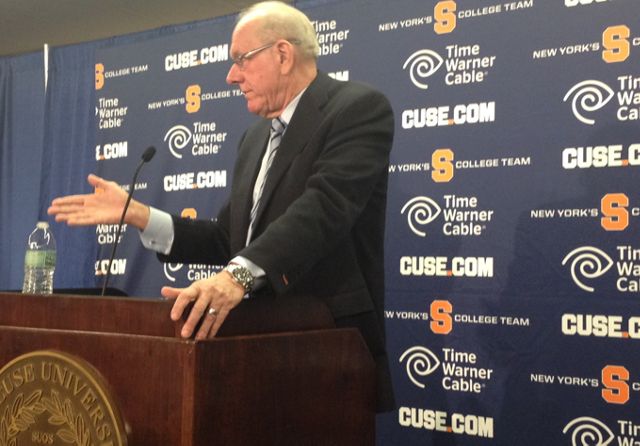 Jim Boeheim spoke at a press conference on the NCAA investigation findings, his feelings about the sanctions, his retirement plans and more.
03/19/2015 11:35 AM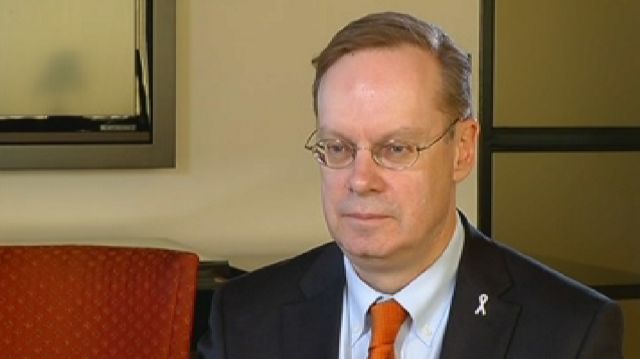 The man in charge of deciding what Syracuse University would do, in the aftermath of the NCAA investigation, was new Chancellor, Kent Syverud. The school is appealing some of the findings and penalties. As Bill Carey reports, Syverud thinks SU has done well in handling the situation and moving forward.
03/19/2015 07:41 PM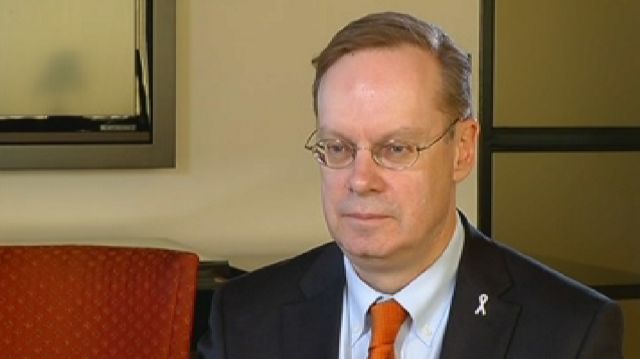 Reporter Bill Carey gets the first-held interview with Syracuse University Chancellor Kent Syverud about the NCAA investigation into SU athletics and the challenges that has brought on recently.
03/19/2015 08:53 AM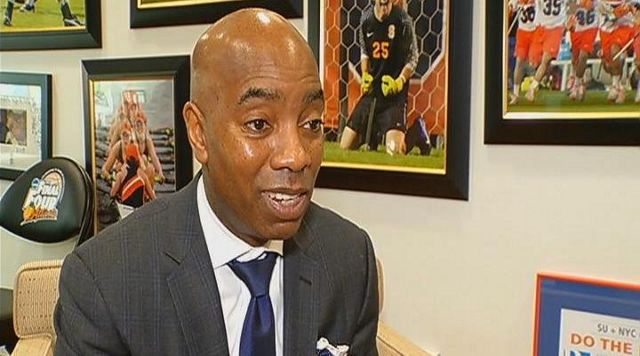 Syracuse University has moved another top sports figure into a new job, as Daryl Gross is no longer athletic director at SU. Time Warner Cable News reporter Bill Carey spoke with Gross about the changes in his job and the report that brought those changes about.
03/19/2015 09:33 PM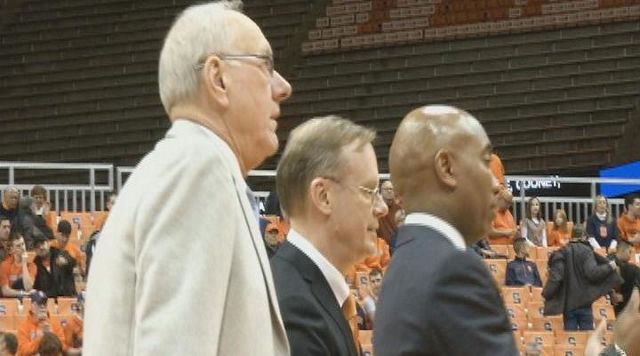 The chancellor of Syracuse University announced Wednesday that Jim Boeheim intends to retire in three years as men's basketball coach, and that Daryl Gross has resigned as athletic director.
03/18/2015 05:30 PM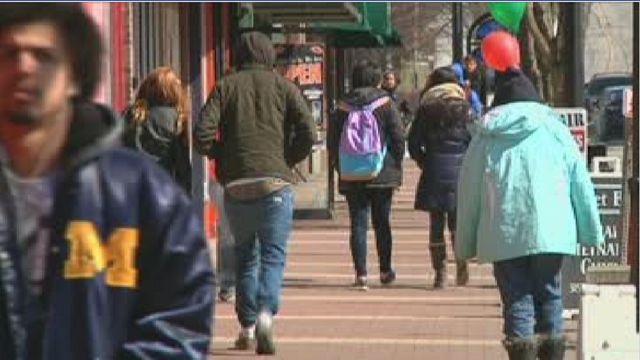 Wednesday's news came as a shock to many Orange fans. They were particularly caught off guard by Jim Boeheim's plan to retire in three years. While they say they're glad the university is appealing some of the penalties imposed by the NCAA, reporter Elizabeth Jeneault found many are sad Boeheim is on his way out.
03/18/2015 03:56 PM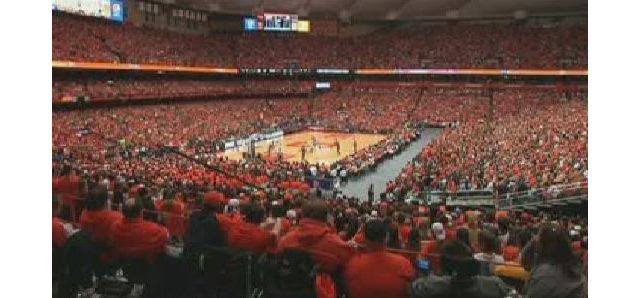 The SU Board of Trustees met Tuesday on the NCAA sanctions against the school.
03/17/2015 05:41 PM
At Syracuse's annual basketball banquet, head coach Jim Boeheim said he will not step down amid SU's ongoing sanctions.
03/09/2015 10:01 PM

Less than 24 hours after the NCAA slammed them with sanctions, the SU men's basketball team took on North Carolina State in their final game of the season, losing 71-57. Candace Hopkins caught up with fans, who say the defeat and negativity surrounding the team are a terrible way to close out the year.
03/07/2015 10:45 PM

Former SU athletes and fans alike reacted strongly to the NCAA sanctions handed down Friday afternoon.
03/07/2015 12:53 AM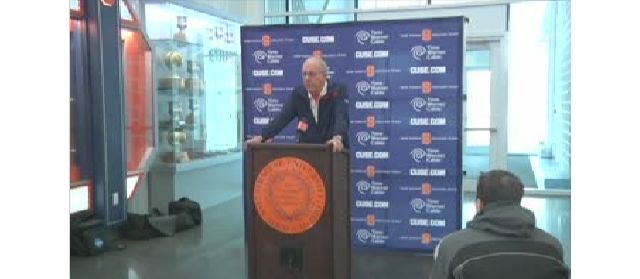 Jim Boeheim faces a nine-game suspension, his program will lose three scholarships per season for the next four years and the basketball team will be on probation for five years.
03/06/2015 07:45 PM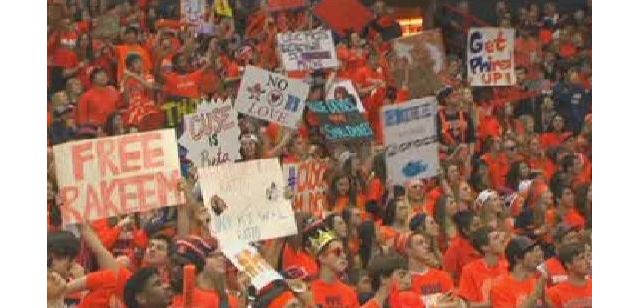 Syracuse University fans say they are concerned about the future of the men's basketball program, but are trying to remain positive after the NCAA slapped coach Jim Boeheim's program with sanctions.
03/06/2015 04:55 PM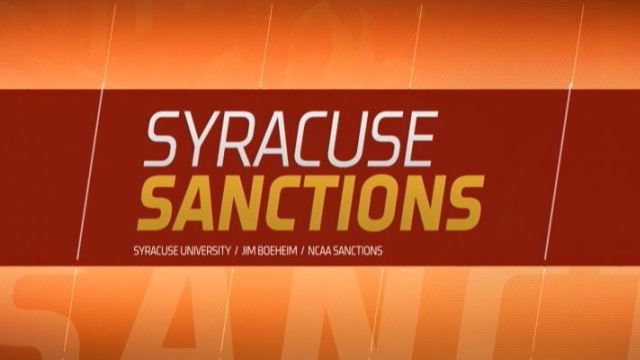 Select the clip above to hear the full news conference with NCAA officials fielding questions from media Friday afternoon. after it slapped the Syracuse University men's basketball team with sanctions.
03/06/2015 02:52 PM

Spectrum customers get full access
to all our video, including our live stream.