It was the subject of sometimes bitter debate and protests on all sides- the question of education spending in a new state budget. As Bill Carey reports, the compromise deal is under review in school districts across the state.
03/30/2015 07:45 PM
It's been a while since a sitting Secretary of Defense has made a visit to Fort Drum, but Monday when newcomer Ashton Carter did just that, he also brought some very good news for the post and the North Country. Brian Dwyer explains why Carter says Fort Drum isn't going anywhere.
03/30/2015 09:30 PM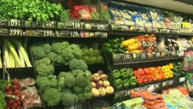 This month's Healthy Living special focuses on food -- from what we put into our bodies and our children's bodies, to reading nutrition labels. Plus, we touch on the latest medical advancements.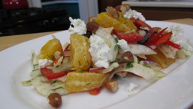 Latest Cooking at Home Recipe
Mediterranean style salad tossed with orange juice, fresh dill and black olives.
09:45 AM