Bob McKenney's formal removal from the J-D boys basketball program has garnered much criticism from those who've tried to help the coach keep his job. Supporters were thanked in a statement released by McKenney Thursday, which also addressed the district's decision to remove him. Elizabeth Jeneault reports.
03/26/2015 10:46 PM
Some taxpayers in the city of Syracuse could see their city bill jump come July.
03/26/2015 09:46 PM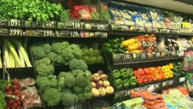 This month's Healthy Living special focuses on food -- from what we put into our bodies and our children's bodies, to reading nutrition labels. Plus, we touch on the latest medical advancements.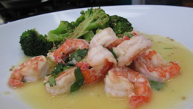 Latest Cooking at Home Recipe
Garlic and ginger sauteed shrimp with orange juice, cilantro, sesame and soy.
05:00 AM