The clock is ticking for lawmakers, who return to the Capitol Tuesday to try to finish off a budget for the coming fiscal year. Nick Reisman reports.
11:37 AM
According to the U.S. attorney's office, 38-year-old Brian Mingo knowingly gave out child porn through an internet file sharing service.
01:06 PM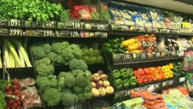 This month's Healthy Living special focuses on food -- from what we put into our bodies and our children's bodies, to reading nutrition labels. Plus, we touch on the latest medical advancements.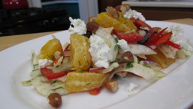 Latest Cooking at Home Recipe
Mediterranean style salad tossed with orange juice, fresh dill and black olives.
09:45 AM