An underground gas, electric, communications, water or sewer line is damaged by digging activity once every six minutes nationwide.
08:16 PM
Controversial state tests are approaching, due to be held in local schools in April and May. And, the opt-out campaign is in high gear. Bill Carey reports the movement is drawing some new followers in the Westhill School District.
07:31 PM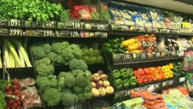 This month's Healthy Living special focuses on food -- from what we put into our bodies and our children's bodies, to reading nutrition labels. Plus, we touch on the latest medical advancements.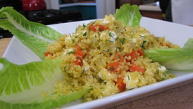 Latest Cooking at Home Recipe
Healthy and tasty light meal or refreshing side dish.
05:00 AM