Dinosaur Barbeque Restaurants are the center of a class-action lawsuit brought forth by workers from various locations.
12:36 PM
Reporter Tamara Lindstrom continues her coverage of the Cal Harris' murder trial with testimony from one of his relatives.
11:41 AM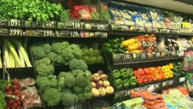 This month's Healthy Living special focuses on food -- from what we put into our bodies and our children's bodies, to reading nutrition labels. Plus, we touch on the latest medical advancements.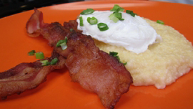 Latest Cooking at Home Recipe
Tasty Southern style breakfast or brunch.
08:53 AM