More than 30 non-profit organizations and individuals from across the region will be honored Tuesday for their dedication. The seventh annual Non-Profit Awards will take place Tuesday at SRC Arena at Onondaga Community College. Brad Vivacqua has details.
07:20 AM
According to the Lewis County Sheriff's Department, 61-year-old Duane Kloster failed to provide veterinary care for six cows and four horses.
08:45 AM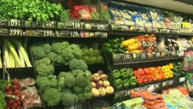 This month's Healthy Living special focuses on food -- from what we put into our bodies and our children's bodies, to reading nutrition labels. Plus, we touch on the latest medical advancements.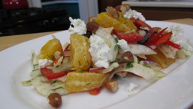 Latest Cooking at Home Recipe
Mediterranean style salad tossed with orange juice, fresh dill and black olives.
09:45 AM