Chefs from 11 area restaurants competed for the title of the "Best Meatballs in Central New York" Sunday.
06:06 PM
The 2015 Home and Garden Show will have one more day to turn people on to some great spring project ideas for people in the Southern Tier. Reporter Vince Briga has more.
04:41 PM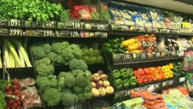 This month's Healthy Living special focuses on food -- from what we put into our bodies and our children's bodies, to reading nutrition labels. Plus, we touch on the latest medical advancements.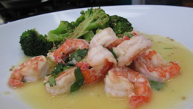 Latest Cooking at Home Recipe
Garlic and ginger sauteed shrimp with orange juice, cilantro, sesame and soy.
03/27/2015 05:00 AM