Much of the day Thursday in the Doctor Robert Neulander murder trial was focused on testimony from a forensic pathologist. Neulander is accused of killing his wife in 2012. He said she died after falling in the shower.
05:50 PM
In a trial that barely lasted into a fourth day, Christopher Werenski was found guilty of second-degree murder in the stabbing death of his wife, Carrie Pritchard.
11:08 AM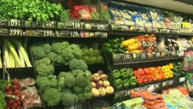 This month's Healthy Living special focuses on food -- from what we put into our bodies and our children's bodies, to reading nutrition labels. Plus, we touch on the latest medical advancements.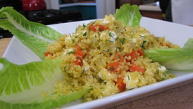 Latest Cooking at Home Recipe
Healthy and tasty light meal or refreshing side dish.
05:00 AM