Neighbors and soldiers in the North Country anxiously await to hear from Defense Secretary Ashton Carter.
02:17 PM
Attorneys presented closing arguments Monday in Robert Neulander's murder trial.
03:17 PM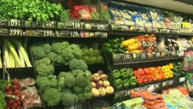 This month's Healthy Living special focuses on food -- from what we put into our bodies and our children's bodies, to reading nutrition labels. Plus, we touch on the latest medical advancements.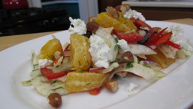 Latest Cooking at Home Recipe
Mediterranean style salad tossed with orange juice, fresh dill and black olives.
09:45 AM