The Carrier Dome was packed with college basketball fans for the NCAA East Regional final.
03/29/2015 07:58 PM
As Christians all over the world take time to celebrate Palm Sunday, about 80 local students are also observing the holiday in their own way. Alexa Green reports
03/29/2015 05:23 PM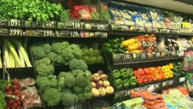 This month's Healthy Living special focuses on food -- from what we put into our bodies and our children's bodies, to reading nutrition labels. Plus, we touch on the latest medical advancements.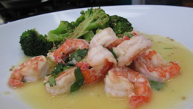 Latest Cooking at Home Recipe
Garlic and ginger sauteed shrimp with orange juice, cilantro, sesame and soy.
03/27/2015 05:00 AM