The Syracuse Heart Walk is one of the American Heart Association's biggest fundraiser. The walk helps raise money for research, advocacy, training, and education.
12:35 PM
After a great season, several high school basketball teams are celebrating state championships. But one of the year's biggest games took place a few months ago and the reason it was so important had nothing to do with the score. In January, two players from two schools came together not only for a game, but to celebrate life. Brian Dwyer has the story.
10:30 AM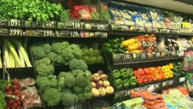 This month's Healthy Living special focuses on food -- from what we put into our bodies and our children's bodies, to reading nutrition labels. Plus, we touch on the latest medical advancements.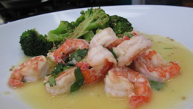 Latest Cooking at Home Recipe
Garlic and ginger sauteed shrimp with orange juice, cilantro, sesame and soy.
03/27/2015 05:00 AM