The Department of Agriculture says smoke caused by a short circuit, set off the fire alarm in the Center of Progress Building.
12:59 PM
The final three budget bills have been printed ahead of a vote on the state budget Tuesday. Lawmakers expect a vote by midnight, but not without compromise. Nick Reisman has more.
02:30 PM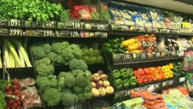 This month's Healthy Living special focuses on food -- from what we put into our bodies and our children's bodies, to reading nutrition labels. Plus, we touch on the latest medical advancements.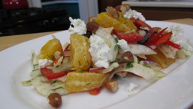 Latest Cooking at Home Recipe
Mediterranean style salad tossed with orange juice, fresh dill and black olives.
09:45 AM