Senate and Assembly lawmakers miss their midnight deadline, but eventually sign off on the controversial education reforms linked to this year's $142 billion state budget. Capital Tonight's Nick Reisman has the latest on the marathon session at the Capitol.
09:05 AM
The officer returned to her patrol car with lights on, after speaking with the driver she had pulled over. That's when police say, a minivan driven by 66-year-old Mark Neiss rear-ended her car, which then collided with the car she had pulled over.
11:27 AM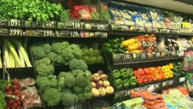 This month's Healthy Living special focuses on food -- from what we put into our bodies and our children's bodies, to reading nutrition labels. Plus, we touch on the latest medical advancements.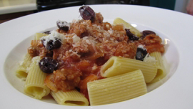 Latest Cooking at Home Recipe
Pasta with a sausage, fennel and black olive tomato sauce.
05:00 AM