Reporter Barry Wygel has the latest on what the new state budget deal does, and doesn't have included in it.
06:53 AM
The NCAA Tournament brought an estimated 30,000 fans to Central New York to not only enjoy basketball, but all that the area has to offer. Candace Hopkins reports.
03/29/2015 11:17 PM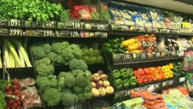 This month's Healthy Living special focuses on food -- from what we put into our bodies and our children's bodies, to reading nutrition labels. Plus, we touch on the latest medical advancements.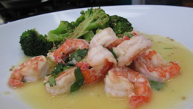 Latest Cooking at Home Recipe
Garlic and ginger sauteed shrimp with orange juice, cilantro, sesame and soy.
03/27/2015 05:00 AM