The first day of NCAA East Regional play brought much excitement to the Syracuse area Friday. Our Elizabeth Jeneault caught up with fans to find out their plans for the weekend, along with those who've been busy preparing for their arrival.
03/27/2015 05:40 PM
Watertown's fire department shouldn't see any changes in staffing.
03/27/2015 10:41 PM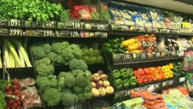 This month's Healthy Living special focuses on food -- from what we put into our bodies and our children's bodies, to reading nutrition labels. Plus, we touch on the latest medical advancements.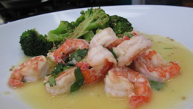 Latest Cooking at Home Recipe
Garlic and ginger sauteed shrimp with orange juice, cilantro, sesame and soy.
03/27/2015 05:00 AM