There was a break in the action on Saturday for N-C Double A tournament fans. With no games, many fans took advantage of the down time, hitting up different places around Syracuse. Our Alexa Green caught up with some to find out how they spent the day.
03/28/2015 10:36 PM
A final budget deal still has not been reached as state legislators met Saturday to discuss a possible agreement. Nick Reisman reports.
03/28/2015 05:01 PM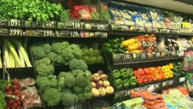 This month's Healthy Living special focuses on food -- from what we put into our bodies and our children's bodies, to reading nutrition labels. Plus, we touch on the latest medical advancements.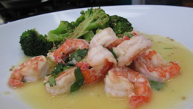 Latest Cooking at Home Recipe
Garlic and ginger sauteed shrimp with orange juice, cilantro, sesame and soy.
03/27/2015 05:00 AM