It was a late night at the state Capitol, but in the end there was a final budget just in time for the start of the state's fiscal year which is today. Nick Reisman has the details from our Capitol bureau.
12:55 PM
Wanda Trumble was sentenced to time served and probation for the death of her child.
04:25 PM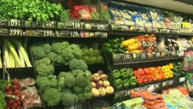 This month's Healthy Living special focuses on food -- from what we put into our bodies and our children's bodies, to reading nutrition labels. Plus, we touch on the latest medical advancements.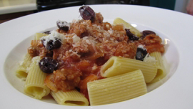 Latest Cooking at Home Recipe
Pasta with a sausage, fennel and black olive tomato sauce.
05:00 AM