The final three budget bills have been printed ahead of a vote on the state budget Tuesday. Lawmakers expect a vote by midnight, but not without compromise. Nick Reisman has more.
02:30 PM
A 19-year-old man is dead, and his family wants justice. The murder trial for 40-year-old Pablo Contreras began Tuesday. Police say Contreras stabbed Eugenio Correa last August on Bleecker Street in Utica. As Cara Thomas reports, several of Correa's family members traveled up from Philadelphia for what turned out to be a very emotional day in court.
08:15 PM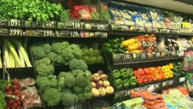 This month's Healthy Living special focuses on food -- from what we put into our bodies and our children's bodies, to reading nutrition labels. Plus, we touch on the latest medical advancements.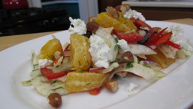 Latest Cooking at Home Recipe
Mediterranean style salad tossed with orange juice, fresh dill and black olives.
09:45 AM