Police say that some of Syracuse's streets are now safer thanks to a month-long crackdown on two gangs in the wake of a 23-year-old man's murder. The initiative was the sixth conducted by the department since the Truce program was formed several years ago. Elizabeth Jeneault explains why city and community leaders believe this initiative is so important.
03/31/2015 11:00 PM
State lawmakers worked into the night Tuesday, with a midnight deadline to pass an on-time budget. Follow the inner workings of Albany here with TWC News and Capital Tonight.
Updated 03/31/2015 11:00 PM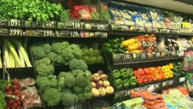 This month's Healthy Living special focuses on food -- from what we put into our bodies and our children's bodies, to reading nutrition labels. Plus, we touch on the latest medical advancements.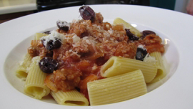 Latest Cooking at Home Recipe
Pasta with a sausage, fennel and black olive tomato sauce.
05:00 AM