State lawmakers left Albany for the week after working late into the early morning hours to pass a budget. As Nick Reisman reports that technically made the budget late.
05:30 PM
Jurors continue to deliberate the fate of Doctor Robert Neulander. Neulander is accused of killing his wife Leslie, though he says she accidentally fell in the shower.
06:00 PM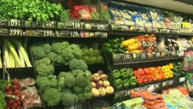 This month's Healthy Living special focuses on food -- from what we put into our bodies and our children's bodies, to reading nutrition labels. Plus, we touch on the latest medical advancements.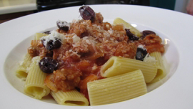 Latest Cooking at Home Recipe
Pasta with a sausage, fennel and black olive tomato sauce.
05:00 AM