The first of Friday's two NCAA East Regional games will get underway at 7:37 p.m at the Carrier Dome. Louisville and North Carolina State will battle it out first, followed by Oklahoma and Michigan State. Those teams' die-hard fans began making their way to the Carrier Dome early Friday evening. Our Elizabeth Jeneault reports.
05:40 PM
Watertown's fire department shouldn't see any changes in staffing.
10:41 PM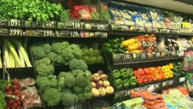 This month's Healthy Living special focuses on food -- from what we put into our bodies and our children's bodies, to reading nutrition labels. Plus, we touch on the latest medical advancements.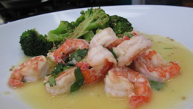 Latest Cooking at Home Recipe
Garlic and ginger sauteed shrimp with orange juice, cilantro, sesame and soy.
05:00 AM