Reporter Tamara Lindstrom continues her coverage of the Cal Harris' murder trial with testimony from one of his relatives.
11:41 AM
It impacts five million people and their families every day. Alzheimer's Disease is a serious condition and it's something the Utica community is fighting. The Utica Comets co-hosted Hockey-for-Hope Sunday to raise awareness. Alana LaFlore reports.
03/29/2015 08:54 PM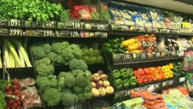 This month's Healthy Living special focuses on food -- from what we put into our bodies and our children's bodies, to reading nutrition labels. Plus, we touch on the latest medical advancements.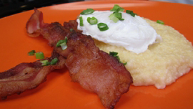 Latest Cooking at Home Recipe
Tasty Southern style breakfast or brunch.
08:53 AM