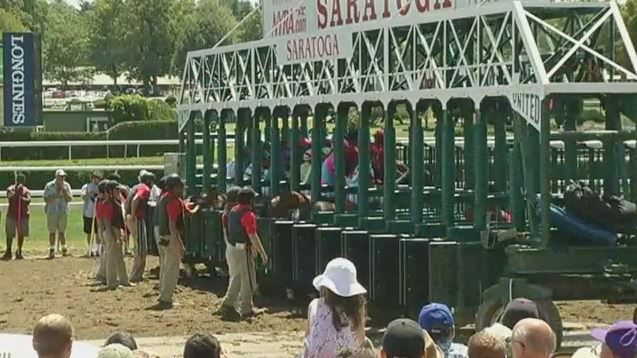 More than four years after Governor Andrew Cuomo and legislative leaders instituted a state takeover of New York's $4.2 billion thoroughbred racing industry, representatives from the sport met in Albany Tuesday to push for a return to private non-profit control. Matt Hunter has the details.
Updated 01/17/2017 06:14 PM
TWC News Special Saratoga Track Coverage
WATCH TWC NEWS for the daily edition of 'Toga Today, a half-hour look at what is happening at the track. 'Toga Today airs at 12:30 p.m. Wednesday through Monday. Plus be sure to tune in at 10:45 p.m. nightly for a recap of the races on Sports Night.
Want to get Time Warner Cable? Check out our availability in your area.

Time Warner Cable customers get full access
to all our video, including our live stream.