Trump, top Democrats agree on protections for young immigrants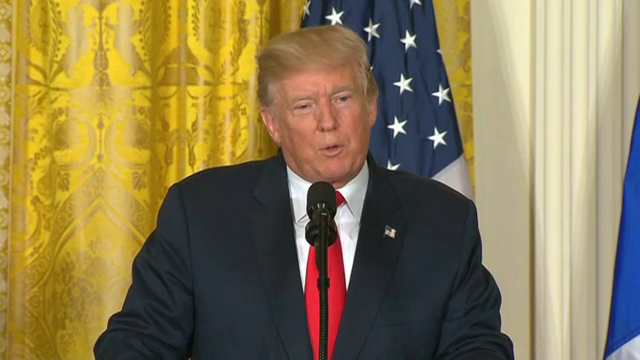 The top House and Senate Democrats have announced an agreement with President Trump to protect certain immigrants brought illegally to the United States as children.
The agreement was announced in a joint statement from House Minority Leader Nancy Pelosi of California and Senate Minority Leader Chuck Schumer of New York, following a dinner the pair had with Trump at the White House.
The top Democrats said the deal would enshrine protections for the nearly 800,000 immigrants who benefited from the Deferred Action for Childhood Arrivals (DACA) program, which President Obama created. Trump had announced that he is ending the program Sept. 5.
A person briefed on the meeting told me that the president and Pelosi agreed to a bipartisan Dream Act with some border security, excluding Trump's long-sought border wall. The Dream Act would offer the young undocumented immigrants permanent residency in the country.
However, White House Press Secretary Sarah Huckabee Sanders later denied there was an agreement to exclude the wall:
While DACA and border security were both discussed, excluding the wall was certainly not agreed to.

— Sarah Sanders (@PressSec) September 14, 2017
Matt House, Schumer's communications director, tweeted in response that Trump "made clear he would continue pushing the wall, just not as part of this agreement."

Wednesday's agreement marks the second time in two weeks that Trump has bypassed Republicans to deal with Pelosi and Schumer.

Spectrum customers get full access
to all our video, including our live stream.