Cuomo says he'll sue should federal law override SAFE Act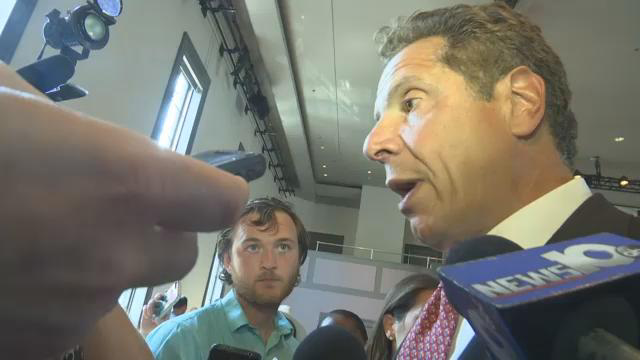 HUDSON, N.Y. -- Gov. Andrew Cuomo said he would sue to block any federal efforts to override the SAFE Act because, "the state has rights too."
Cuomo said that he doubts the Second Amendment Guarantee Act, or SAGA, will gain any traction at the federal level. SAGA would prohibit states from creating or enforcing gun control laws that are stricter than federal laws.
"If they try to overrule the state of New York, we will sue, because the state has rights too," said Cuomo, D-New York. "It's very important with this federal government that the states represent their rights and assert their rights."
The bill's backer, Rep. Chris Collins, is locked in an increasingly antagonistic relationship with the governor over health care, as well as the gun control law, a flashpoint of anger across upstate New York.

Spectrum customers get full access
to all our video, including our live stream.