Troy Police Investigate Second Bank Robbery This Week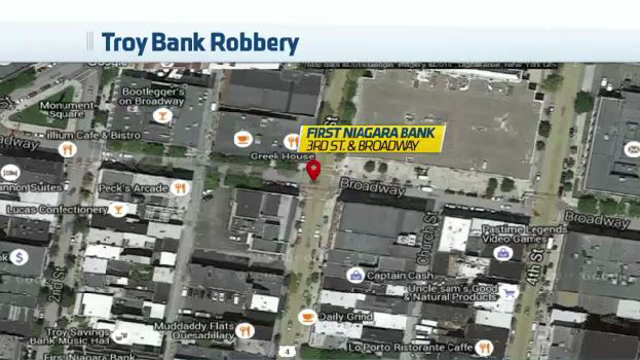 Police in Troy are investigating a bank robbery for the second time this week.
Police say the most recent one happened around 1:10 Wednesday afternoon at the First Niagara Bank on Third Street and Broadway. They say a man in his mid-30s came in demanding money from a teller. Police say he was short, clean shaven, wearing a camouflage hat and a black sweatshirt.
The other incident happened at the First Niagara at 123rd Street and Second Avenue on Monday. Police say the man in this robbery was around 5-foot-9, and between the ages of 30 and 35. He was seen wearing a black hat and dark clothing.
No one was injured in either robbery. Police have not said if the two are connected.

Spectrum customers get full access
to all our video, including our live stream.