The college confirms Nicholas Figueroa, who graduated in 2014 with a degree in criminal justice and a minor in intelligence analysis, is one of those still missing after a gas explosion Thursday that destroyed three buildings.
Updated 06:30 AM
Governor Andrew Cuomo left Albany Saturday afternoon after legislative leaders failed to reach a deal on the state budget. An on-time budget is still possible, but right now there is no agreement.
06:25 PM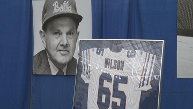 Wednesday marked one year since the death of the Buffalo Bills' first owner, Ralph C. Wilson Junior. Time Warner Cable News reporter Meg Rossman says Wilson's legacy continues to shape the team's future.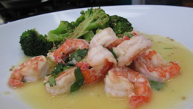 Latest Cooking at Home Recipes
Garlic and ginger sauteed shrimp with orange juice, cilantro, sesame and soy.
03/27/2015 05:00 AM
Updated 03/26/2015 09:40 PM
Updated 03/25/2015 08:00 PM
A final budget deal still has not been reached as state legislators met Saturday to discuss a possible agreement. Nick Reisman reports.
05:01 PM
Time is running out for an on-time New York State budget to be passed, and there is still no agreement on the $140 billion spending plan.
03/27/2015 09:51 PM
Cats are designed to be hunters from the top of their ears to the tip of their tails. Learn more about the anatomy of cats in this edition of Pet Pointers.
05:00 AM
In writer/director Noah Baumbach's latest film "While We're Young," Ben Stiller plays a documentarian whose life is turned upside down by a younger filmmaker and his wife, who's played by Amanda Seyfried. Our film critic Neil Rosen spoke with all three about movie, the roles and how they relate to them.
03/27/2015 05:30 AM
Follow Us
@TWCNewsBuffalo