The college confirms Nicholas Figueroa, who graduated in 2014 with a degree in criminal justice and a minor in intelligence analysis, is one of those still missing after a gas explosion Thursday that destroyed three buildings.
Updated 06:30 AM
85-year-old Eugenie Ehlers has been missing since Thursday.
12:42 PM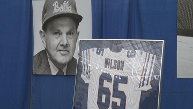 Wednesday marked one year since the death of the Buffalo Bills' first owner, Ralph C. Wilson Junior. Time Warner Cable News reporter Meg Rossman says Wilson's legacy continues to shape the team's future.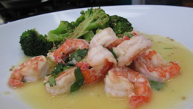 Latest Cooking at Home Recipes
Garlic and ginger sauteed shrimp with orange juice, cilantro, sesame and soy.
03/27/2015 05:00 AM
Updated 03/26/2015 09:40 PM
Updated 03/25/2015 08:00 PM
Latest report on budget negotiations plus interviews with Assembly Majority Leader Joe Morelle, AQE's Billy Easton, Environmental Advocates' Pete Iwanowicz and NYCLU's Donna Lieberman.
03/27/2015 01:08 PM
Budget negotiations appear to be coming to a close in Albany, with a final deal possibly coming Friday or Saturday. Nick Reisman has the details on what to expect from the state capitol.
03/27/2015 12:09 PM
The Mississippi may be well worth reading about, but it is also worth visiting. In this Travel with Val report, Time Warner Cable News' Valarie D'Elia rolls on the river on a steamboat.
03/26/2015 05:30 AM
From threatening phone calls to suspicious emails, thieves posing as IRS employees are after your money. In this Money Matters report, Time Warner Cable News' Tara Lynn Wagner explains what to do if they target you.
03/26/2015 05:30 AM
Follow Us
@TWCNewsBuffalo