It was scary scene at the Trumansburg Central School District Wednesday morning. The body of a deer was left in the student parking lot and attached to it was a note that raised a few warning flags. Brent Fox has more on what the school and the local police are doing about it.
09:00 PM
Edward Cardinal Egan has died at the age of 82.
03:56 PM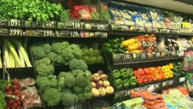 This month's Healthy Living special focuses on food -- from what we put into our bodies and our children's bodies, to reading nutrition labels. Plus, we touch on the latest medical advancements.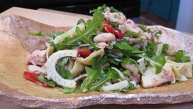 Latest Cooking at Home Recipes
Canned tuna and white bean salad with artichokes, red peppers and fennel.
03/04/2015 02:38 PM