Five dairy cows were killed, and several more injured after a barn collapse in Cortland County. It happened at the Whey Street Dairy in Cuyler just after midnight Wednesday. Brent Fox has more on the devastation.
Updated 03:30 PM
Dustin Johnston, 21, was sentenced in connection to an assault on his baby last June.
04:51 PM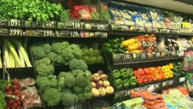 This month's Healthy Living special focuses on food -- from what we put into our bodies and our children's bodies, to reading nutrition labels. Plus, we touch on the latest medical advancements.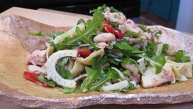 Latest Cooking at Home Recipes
Canned tuna and white bean salad with artichokes, red peppers and fennel.
02:38 PM