Reporter Barry Wygel has the latest on what the new state budget deal does, and doesn't have included in it.
06:53 AM
Reporter Brad Vivacqua gives an update on interstate 81 south after it was closed for several hours last night.
07:11 AM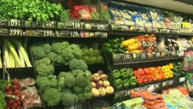 This month's Healthy Living special focuses on food -- from what we put into our bodies and our children's bodies, to reading nutrition labels. Plus, we touch on the latest medical advancements.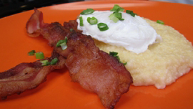 Latest Cooking at Home Recipes
Tasty Southern style breakfast or brunch.
08:53 AM