A Binghamton Police Officer is answering formal charges of misconduct with some of her own allegations against the Binghamton Police Chief. The officer has been on administrative leave for more than a year. Alexa Green explains.
03/02/2015 08:00 PM
A local non-profit is going national to make a bigger impact locally. Monday Chemung ARC announced a rebranding as the Arc of Chemung. Reporter Matt Jarchow explains what it means for the agency and the community.
03/02/2015 09:30 PM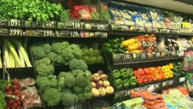 This month's Healthy Living special focuses on food -- from what we put into our bodies and our children's bodies, to reading nutrition labels. Plus, we touch on the latest medical advancements.