It has become a summertime tradition for football fans in Central New York, making the short drive to Cortland to watch the New York Jets at their annual training camp. But that's now coming to an end. The Jets announced Tuesday they will move their training camp back to their facility in New Jersey this year. Mike Toper spoke with local officials about the loss.
03/31/2015 09:30 PM
Senate and Assembly lawmakers miss their midnight deadline, but eventually sign off on the controversial education reforms linked to this year's $142 billion state budget. Capital Tonight's Nick Reisman has the latest on the marathon session at the Capitol.
09:05 AM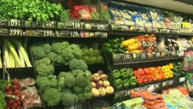 This month's Healthy Living special focuses on food -- from what we put into our bodies and our children's bodies, to reading nutrition labels. Plus, we touch on the latest medical advancements.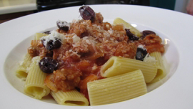 Latest Cooking at Home Recipes
Pasta with a sausage, fennel and black olive tomato sauce.
05:00 AM