Thousands of basketball fans are in Syracuse this weekend as the NCAA Tournament East Regional begins Friday. Two games will take place Friday night with the regional final taking place in the Carrier Dome Sunday. Brad Vivacqua was in the Dome Friday morning with details on the big weekend.
06:41 AM
A Binghamton man was accused of killing a toddler. Authorities said 31-year-old Brendan Barrett killed 17-month-old Camryn Davies at a Bevier Street home in December 2013.
03/26/2015 08:24 PM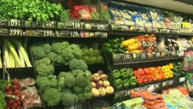 This month's Healthy Living special focuses on food -- from what we put into our bodies and our children's bodies, to reading nutrition labels. Plus, we touch on the latest medical advancements.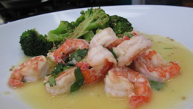 Latest Cooking at Home Recipes
Garlic and ginger sauteed shrimp with orange juice, cilantro, sesame and soy.
05:00 AM