Voting on the 2015-16 New York state budget will now take place at the Capitol after lawmakers came to a tentative agreement Sunday night. Capital Tonight's Nick Reisman has an update.
Updated 02:15 PM
Reporter Barry Wygel has the latest on what the new state budget deal does, and doesn't have included in it.
06:53 AM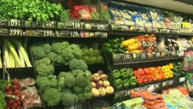 This month's Healthy Living special focuses on food -- from what we put into our bodies and our children's bodies, to reading nutrition labels. Plus, we touch on the latest medical advancements.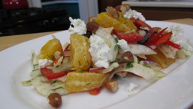 Latest Cooking at Home Recipes
Mediterranean style salad tossed with orange juice, fresh dill and black olives.
09:45 AM