Edward Cardinal Egan has died at the age of 82.
03:56 PM
Mayor Rich Negri announced he'll seek re-election in the position he's held since 2010.
03:36 PM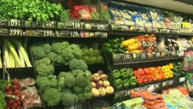 This month's Healthy Living special focuses on food -- from what we put into our bodies and our children's bodies, to reading nutrition labels. Plus, we touch on the latest medical advancements.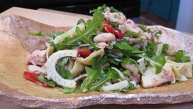 Latest Cooking at Home Recipes
Canned tuna and white bean salad with artichokes, red peppers and fennel.
03/04/2015 02:38 PM