The proposed budget agreement shows a budget heavily centered around education reform and funding. Karen Tararache has the details.
05:30 PM
A man's body was found in the Susquehanna River in Endwell Sunday night.
03:52 PM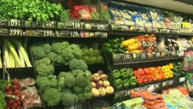 This month's Healthy Living special focuses on food -- from what we put into our bodies and our children's bodies, to reading nutrition labels. Plus, we touch on the latest medical advancements.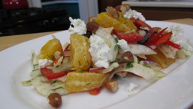 Latest Cooking at Home Recipes
Mediterranean style salad tossed with orange juice, fresh dill and black olives.
09:45 AM