State lawmakers left Albany for the week after working late into the early morning hours to pass a budget. As Nick Reisman reports that technically made the budget late.
05:30 PM
Ceglia, who prosecutors allege doctored a contract with Facebook owner Mark Zuckerburg to appear like he owned part of the company, was on bail when he disappeared with his wife and children in early March.
03:26 PM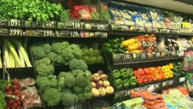 This month's Healthy Living special focuses on food -- from what we put into our bodies and our children's bodies, to reading nutrition labels. Plus, we touch on the latest medical advancements.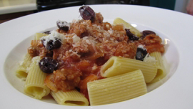 Latest Cooking at Home Recipes
Pasta with a sausage, fennel and black olive tomato sauce.
05:00 AM