The budget agreement does not include the DREAM Act, which would help undocumented immigrants afford college by making them eligible for TAP. As Time Warner Cable News reporter Emily DeFeciani explains, it's a big disappointment for advocates, who have been at the State Capitol every day, pushing for the funding.
03/30/2015 09:00 PM
The city of Binghamton could lose out on tens of thousands of dollars in critical funding and politicians are playing the blame game. Officials need to spend $80,000 in federal HUD funding to avoid the recapture of funds. Emily Lorsch takes a look at the latest back and forth between Mayor Rich David and Former Mayor Matt Ryan.
03/30/2015 08:30 PM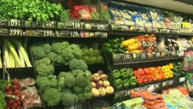 This month's Healthy Living special focuses on food -- from what we put into our bodies and our children's bodies, to reading nutrition labels. Plus, we touch on the latest medical advancements.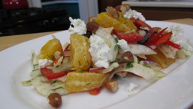 Latest Cooking at Home Recipes
Mediterranean style salad tossed with orange juice, fresh dill and black olives.
09:45 AM