It's a case a Broome County Court judge says is the most horrific he has ever seen. Judge Martin Smith sentenced Nigel Saunders to 25 years to life in prison Friday for his role in the murder of 23-year-old Jordan Dordell in 2013. Emily Lorsch reports.
03/27/2015 06:42 PM
Peter Mesko, 22, was convicted of first-degree sexual abuse and second-degree burglary.
01:02 PM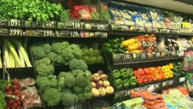 This month's Healthy Living special focuses on food -- from what we put into our bodies and our children's bodies, to reading nutrition labels. Plus, we touch on the latest medical advancements.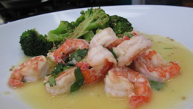 Latest Cooking at Home Recipes
Garlic and ginger sauteed shrimp with orange juice, cilantro, sesame and soy.
03/27/2015 05:00 AM