The cold weather and snow set records and was above average in ebruary.
04:19 PM
National estimates show that there are more than 100,000 police reported crashes each year caused by drowsy driving.
03:07 PM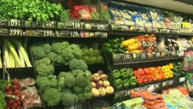 This month's Healthy Living special focuses on food -- from what we put into our bodies and our children's bodies, to reading nutrition labels. Plus, we touch on the latest medical advancements.