Drama in the courtroom for the Cal Harris murder trial, Tuesday with very little movement in the case. Harris is accused of killing his wife in 2001. Tamara Lindstrom has the latest.
05:00 PM
Some would call it risky, others see it as another way to put Ithaca on the map. The sport of ice climbing is addicting to thrill seekers and now some want the gorges and falls in Ithaca to be the next place people tackle. Brent Fox explains how some people are hoping Tompkins County will become a climbing destination.
09:47 PM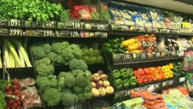 This month's Healthy Living special focuses on food -- from what we put into our bodies and our children's bodies, to reading nutrition labels. Plus, we touch on the latest medical advancements.