Leaders say that 70 to 80 percent of the site that was originally contaminated now meets regulations, but there are still years of work ahead for the agency.
09:13 AM
A forensic investigator is back on the stand in the Cal Harris murder trial. Harris is accused of killing his wife in 2001. Tamara Lindstrom has more.
03/05/2015 04:30 PM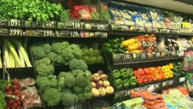 This month's Healthy Living special focuses on food -- from what we put into our bodies and our children's bodies, to reading nutrition labels. Plus, we touch on the latest medical advancements.
Latest Cooking at Home Recipes
Simple rice pudding with bananas Foster and whipped cream.
05:00 AM