The Tioga County man is charged with murder for the presumed death of his wife in 2001.
12:51 PM
Where do your city taxes go? And are they ever going to fix these roads? Those kind of questions were raised Wednesday as Ithaca held it's first "City Hall in Your Neighborhood" event. Mike Toper reports.
03/25/2015 10:16 PM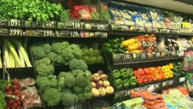 This month's Healthy Living special focuses on food -- from what we put into our bodies and our children's bodies, to reading nutrition labels. Plus, we touch on the latest medical advancements.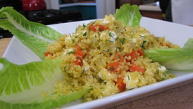 Latest Cooking at Home Recipes
Healthy and tasty light meal or refreshing side dish.
05:00 AM