The prosecution formally rests in the Cal Harris trial. The Tioga County man is charged with murder for the presumed death of his wife Michele in 2001. Tamara Lindstrom reports.
02:41 PM
State lawmakers left Albany for the week after working late into the early morning hours to pass a budget. As Nick Reisman reports that technically made the budget late.
05:30 PM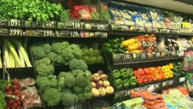 This month's Healthy Living special focuses on food -- from what we put into our bodies and our children's bodies, to reading nutrition labels. Plus, we touch on the latest medical advancements.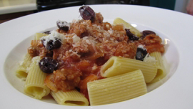 Latest Cooking at Home Recipes
Pasta with a sausage, fennel and black olive tomato sauce.
05:00 AM