The FAA says Delta Flight 1086 slid off the side of runway 13 at around 11:20 a.m. shortly after landing.
Updated 01:30 PM
A forensic investigator is back on the stand in the Cal Harris murder trial. Harris is accused of killing his wife in 2001. Tamara Lindstrom has more.
12:30 PM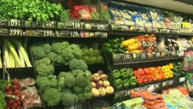 This month's Healthy Living special focuses on food -- from what we put into our bodies and our children's bodies, to reading nutrition labels. Plus, we touch on the latest medical advancements.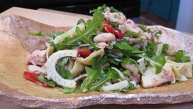 Latest Cooking at Home Recipes
Canned tuna and white bean salad with artichokes, red peppers and fennel.
03/04/2015 02:38 PM