Just when many thought the fight over hydraulic fracturing was over, some Southern Tier officials have refueled the debate. In December, Governor Andrew Cuomo issued a statewide ban on fracking. But as Alexa Green explains, one Broome County town is trying to find a way around it.
06:30 PM
Five dairy cows were killed, and several more injured after a barn collapse in Cortland County. It happened at the Whey Street Dairy in Cuyler just after midnight Wednesday. Brent Fox has more on the devastation.
Updated 03:30 PM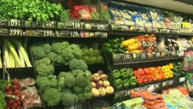 This month's Healthy Living special focuses on food -- from what we put into our bodies and our children's bodies, to reading nutrition labels. Plus, we touch on the latest medical advancements.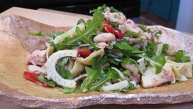 Latest Cooking at Home Recipes
Canned tuna and white bean salad with artichokes, red peppers and fennel.
02:38 PM