A final budget deal still has not been reached as state legislators met Saturday to discuss a possible agreement. Nick Reisman reports.
03/28/2015 05:01 PM
More than one-thousand Southern Tier residents are collectively expressing a changing opinion on smoking. A survey of Chemung, Steuben, and Schuyler County residents shows a growing number of residents are against smoking in public. Reporter Matt Jarchow explains what the survey revealed and what it means for the community.
03/27/2015 06:02 PM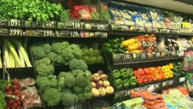 This month's Healthy Living special focuses on food -- from what we put into our bodies and our children's bodies, to reading nutrition labels. Plus, we touch on the latest medical advancements.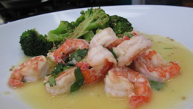 Latest Cooking at Home Recipes
Garlic and ginger sauteed shrimp with orange juice, cilantro, sesame and soy.
03/27/2015 05:00 AM