Old, damaged, ugly, unsafe. That's how local officials describe the City of Binghamton's infrastructure. But hopefully, not for long. Mayor Rich David kicked off the 2015 infrastructure improvement plan Wednesday. He says the initiative will enhance the community. Our Emily Lorsch shows us what's in store for Binghamton.
04/01/2015 06:03 PM
A historic cemetery in Ithaca is getting much needed repairs.
04/01/2015 10:45 PM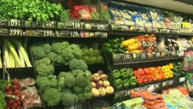 This month's Healthy Living special focuses on food -- from what we put into our bodies and our children's bodies, to reading nutrition labels. Plus, we touch on the latest medical advancements.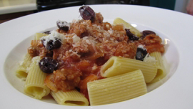 Latest Cooking at Home Recipes
Pasta with a sausage, fennel and black olive tomato sauce.
04/01/2015 05:00 AM