UNC-Chapel Hill's Baseball Team Welcomes Their 'Dugout Dog'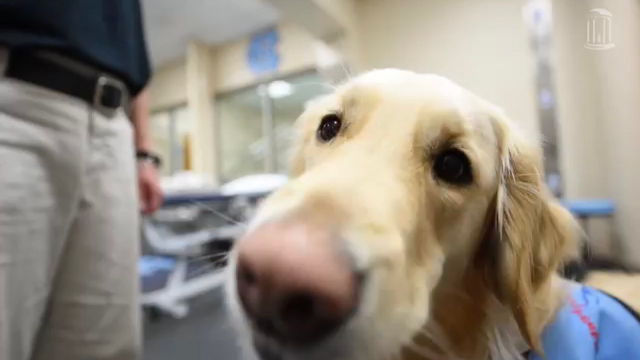 CHAPEL HILL -- The North Carolina Tar Heels baseball team has a new teammate, except this one has two extra legs. 
Remington, a two-year-old golden retriever, is Carolina's first athletics training room assistance dog. 
What's more is he's the first in the ACC. 
Remington works with Terri Jo Rucinski, coordinator of the physical therapy clinic and staff athletic trainer for the team.
His main purpose is to help comfort players with injuries. 
Rucinski says student athletes who underwent surgeries in the fall "turned the corner emotionally really quickly" thanks to Remington's presence in their facilities. 
Remington began his training when he was just three-days-old.
By 16 weeks, he'd graduated to a program for obedience and disabilities skills training. 
He also learned basic commands and now knows more than 100 commands including "reading" written commands from cue cards. 
Spectrum customers get full access
to all our video, including our live stream.
SPECTRUM NEWS COMMUNITY SPONSORSHIPS