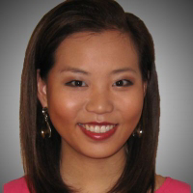 Yoojin comes to Charlotte from Springfield, Massachusetts. She worked for western Massachusetts' #1 station, WWLP 22News, for the last three years. She's thrilled to join the Spectrum team in the Queen City.

Yoojin has covered major stories like the Boston Marathon bombings, MGM's bid to build a casino in Springfield and the sudden closing of the North Adams hospital.

Before that Yoojin worked on Martha's Vineyard as a video journalist for the weekly paper, the Martha's Vineyard Times. On the Island, Yoojin got a chance to work with the White House press pool of cover the First Family's vacation.

Yoojin was born in Seoul, South Korea. She grew up in Dallas, Texas.

She graduated Cum Laude with degrees in broadcast journalism and international relations from Boston University.

During her free time, Yoojin loves trying to new restaurants, jogging, cheering on her favorite Dallas (and sometimes New England) professional sports teams and spoiling her pup, Dobby.