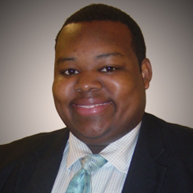 Taj Simmons is a reporter in Spectrum News' Central North Carolina newsroom. Taj joined the Spectrum team in November of 2016.

Prior to coming to Spectrum News, Taj worked for two years at KTTC-TV in Rochester, Minnesota. While at KTTC, Taj was one of the main journalists in their Rochester newsroom and filled in as an anchor. Taj covered presidential candidates before the Iowa Caucus, the Philando Castile shooting, and various city government stories while at KTTC.

A native of Oakland, California, Taj graduated from DePaul University in 2014 with a double major in Journalism and Media Cinema Studies. Outside of work, Taj enjoys watching all types of sports and is a fan of the Oakland Raiders, Oakland A's, and Golden State Warriors. Even though Taj had never been to the Carolinas before coming to Spectrum News, he is excited to cover all that the Triangle has to offer.