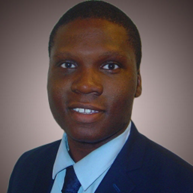 Rilwan Balogun joined the Spectrum News team in the Piedmont Triad in October 2016. Prior to moving to the Triad, Rilwan worked as a multi-media journalist at WILX in Lansing, MI.
Rilwan was raised in Nashville, Tennessee, and graduated from the University of Tennessee in Knoxville with a Bachelor of Science in Journalism. It was in Knoxville where he started his career as a intern with WBIR before then traveling to New York as a news intern with the TODAY Show.

When he's not chasing down a story, Rilwan enjoys running, supporting on his Vols, and binge watching TV/movies as a self-proclaimed critic.
Rilwan is thrilled to be working North Carolina and looks forward to exploring the state.