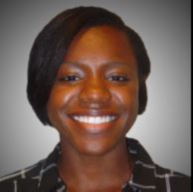 Ohavia joined the Charlotte Newsroom as producer/reporter in October 2015 after interning with Spectrum News for a year while in college.
She received her bachelor of arts in communications with a minor in journalism from the University of North Carolina at Charlotte in May 2015. While there, she served as the entertainment reporter for Niner News where she interviewed celebrities such as: host of MTV's "Catfish," Nev Schulman; Grammy-nominated singer Frenchie Davis; and comedienne Gina Brillon. Ohavia was awarded the "Most Enthusiastic Anchor" award and was recognized by her peers for her news integrity, kind spirit and campus involvement. Ohavia also has a master's degree in public relations from Walden University where her focus is crisis communication.
Ohavia has been nominated for "Who's Who Among Students in American Universities and Colleges," crowned Miss Congeniality from Alpha Phi Alpha Fraternity Inc. and served as a mentor to at-risk youth in her hometown in Brooklyn this summer. When she's not producing or thinking of story ideas, Ohavia enjoys spending time with friends and family, hanging around uptown Charlotte and you'd be sure to find her at your nearest Starbucks!