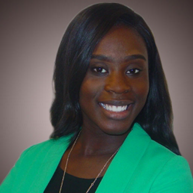 Nana-Senuto Bonsu joined Time Warner Cable News in October 2016 as a Video-Journalist. Before joining TWC News Nana-Sentuo worked as a Reporter/Morning television host for E.TV Ghana, national television news station located in Accra, Ghana.
While working in Accra she covered stories from the Ebola outbreak to Accra floods. She spent her mornings at E.TV hosting interview segments and her afternoons on the ground working as a reporter.
Nana-Sentuo received her journalism degree from her home state Virginia Commonwealth University located in Richmond, VA.
When Nana-Sentuo isn't working she enjoys spending time with her family and friends. She lives on Pintrest and is the first on among her friends to plan a trip. This is Nana-Sentuo's first time in North Carolina. She plans to enjoy the good food NC has to offer, explore and also soak in the good ole southern hospitality.