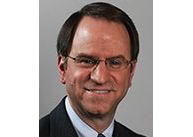 Born and raised in Connecticut, Matt graduated in 1984 with honors from Lyndon State College in Vermont, earning a bachelor's degree in meteorology.
After college, Matt worked in the private sector as an operational forecast and broadcast meteorologist, where he was heard on more than 100 radio stations. He also spent a year as an aviation meteorologist briefing private pilots who flew corporate aircraft and helicopters.
Matt's television weather career began in Bangor, Maine, in the late 1980s. From there, he worked at WROC-TV in Rochester, N.Y., NewsChannel 8 in Washington, D.C., WPGH-TV in Pittsburgh, Pa., and most recently freelanced at WPXI-TV in Pittsburgh, Pa., and WTTG-TV in Washington, D.C.
In 1990, Matt earned his American Meteorological Society seal. He is also a member of the National Weather Association.
While at WPGH-TV, Matt received an Associated Press award for best weathercast and was nominated for an Emmy for best weathercast in the Mid-Atlantic chapter.
Matt and his wife, Eloise, live in Catawba County with two retired racing greyhounds, Elfie and Finley.