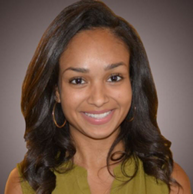 Liz Ortiz joined Spectrum News in August 2016.
Liz is a New York native and this is her first experience working outside of the Big Apple.
Prior to moving to North Carolina, she spent a year as a news assistant for NY1 News in New York City. There she covered breaking news stories and other events like the Pope's visit, presidential rallies and NY Fashion Week. She also worked on the NY1 assignment desk.
Liz graduated from CUNY York College in 2014, where she earned her B.A. in journalism. While in school, she worked as an assignment desk intern at WNYW- Fox 5 News and was later promoted to production assistant. Liz also earned her Master's degree in Communications from Southern New Hampshire University in 2016.
When Liz isn't working, she enjoys spending time with family, shopping and traveling.