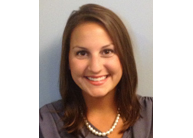 Litsa Pappas joined the Spectrum News team in Charlotte as the Education Reporter in August 2013. Before moving here, she was the senior reporter and fill-in anchor/producer at WHSV in Harrisonburg, VA for two years. While working there she covered visits from presidential candidate Mitt Romney and VP candidate Paul Ryan, as well as uncovering a voter fraud story that got national attention.
Litsa started her broadcast career at the S.I. Newhouse School of Public Communications at Syracuse University. While in college, she reported for the award-winning student-run television station 'Citrus TV' as well as the newsmagazine show 'CONNECT.' Litsa graduated with a major in Broadcast and Digital Journalism and a minor in French. She was also able to study in Florence, Italy for a semester, where she reported for the website 'Florence TV.' Litsa found her passion for telling stories in broadcast news at several internships, including WHDH-TV in Boston, MA, WPRI-TV in Providence, RI and WSYR/NewsChannel 9 in Syracuse, NY.
Litsa grew up outside of Boston in Sharon, MA, so you may see her cheering on all the Boston sports teams. Although she misses her family back home, she's excited to move to such a nice city down south with better weather! During her free time, Litsa loves cooking, traveling, and exploring new restaurants, so email her your favorite food spots in Charlotte!