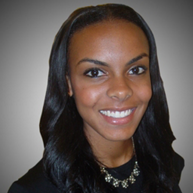 Kendra Douglas joined the team in December 2016 as a general assignment reporter.
Kendra was born and raised in the Raleigh, North Carolina, area and is excited to begin her career in her home state.
Kendra graduated from the University of North Carolina at Chapel Hill with a B.A. in journalism and a concentration in broadcast journalism. At UNC, Kendra was a Division I athlete on the track and field team as well as a student mentor for Athletics.
Kendra has always had a passion for journalism and telling the stories of those who are unable to tell their own. She participated in TV news workshops as young as middle school and worked on a high school news show. She helped start a radio show at Western Carolina University before transferring to UNC Chapel Hill where she was sports anchor and multimedia journalist for Carolina Week and Sports Xtra, two of the university's award-winning student newscasts. She covered stories that included ways students were personally affected following an academic scandal, the anniversary of the unsolved murder of a popular student and issues on campus safety. Also, Kendra covered UNC athletics, including women's basketball, lacrosse, wrestling and volleyball.
During the summer of 2016 Kendra helped cover the Rio Olympics in Rio De Janiero for the Olympic News Service, giving her an opportunity to share the stories of athletes from impoverished countries earning a chance to represent their homelands as well as the stories of athletes using the big stage to support major public service causes.
When Kendra isn't reporting she is usually volunteering in the community. She is an active member of Delta Sigma Theta Sorority, Inc.
Kendra is looking forward to living and working in Wilmington. Since she was a toddler her dad has called her a beach baby, and she is now excited to be near the coast telling your stories.