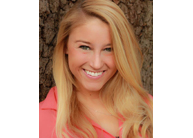 Hannah was born in NC and lived in Cary and Apex for her entire life.
She attended UNCW for a degree in Communication Studies. She interned at the Wilmington TWC News office two times during college.
Hannah considers herself a beach girl. She likes the beach, running, and chocolate.
She likes to cover any stories that lets her be outside and interact with children.