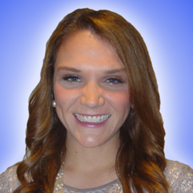 Amy Elliott joined the Spectrum News team in Wilmington in June 2011. Prior to moving to Wilmington, Amy worked as a one-man band reporter and anchor at WDNN in Dalton, Ga.
Amy was raised in Jefferson City, Tenn. Even as a child, she always believed she wanted to be a television reporter. Amy made her way to North Carolina during her college years at Gardner-Webb University where she received her Bachelor's degree in Journalism in 2009. She had the opportunity to intern with WBIR in Knoxville, Tenn., as well as WCCB in Charlotte.
When Amy is not in the newsroom, you will more than likely find her out running through Wilmington or lying on the beach with a book. After spending her college years in Boiling Springs, she is very happy to once again call North Carolina home!