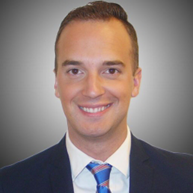 Alex Peterson is originally from York, Pennsylvania, and attended school at Point Park University in Pittsburgh.
Alex joined the Spectrum News team in August 2016 as a Reporter/Producer, covering anything and everything in the greater Charlotte metro area.
Fresh off a 2-year stint in Erie, Pennsylvania, at WJET-TV as a Reporter/Fill-in Anchor, Alex is excited to join a news team with such a far-reaching product and thousands of dedicated viewers across the entire state of North Carolina.
Alex is an avid writer and has a natural curiosity for knowing what's going on around him and around the world.
In his spare-time, Alex runs and rollerblades on the greenway paths scattered throughout the city and is a hardcore car enthusiast. He can name a car make and model just by looking at the wheels - just some random trivia for those who care!
Alex is a fan of rap to country music, has a guilty pleasure in Hollywood news, probably uses Twitter/Facebook too much and enjoys Chipotle almost as much as he does being a journalist (almost!).